Sajan's Vivacious Vicka 12 years old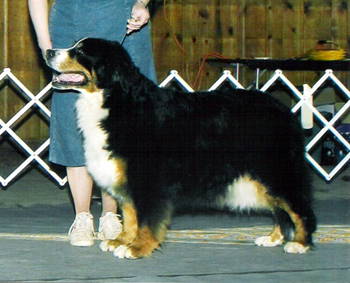 Madaket is the Flower Dog at Janey's wedding this year. (2009)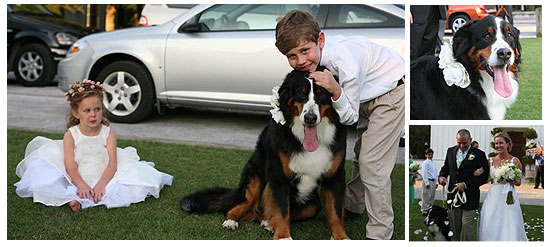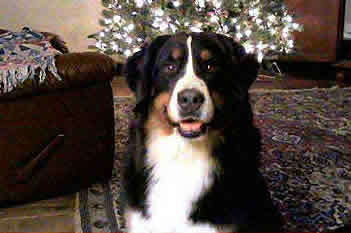 Wista
(Christmas 2008)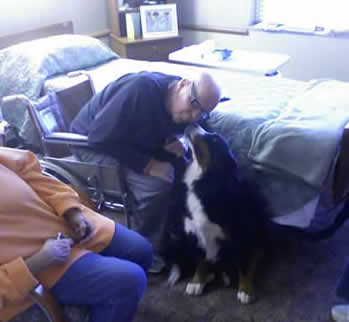 Just 2 weeks after going to her new home,
Wista
is bringing kisses and smiles to nursing home residents.
(Nov 2008)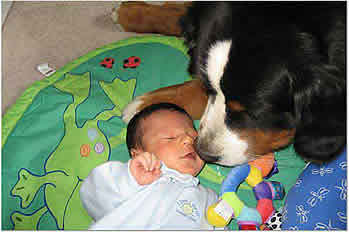 Jay and Alissa welcome their new son, Alok. It would appear that Lilah likes her new brother.
(May 2008)
Alok and Lilah
(May 2008)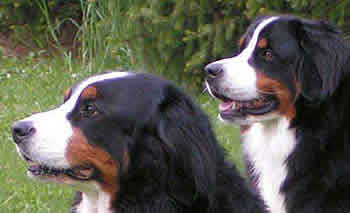 Lee's Girls - Garrett, 12 years old and Sage, 4.5 years old.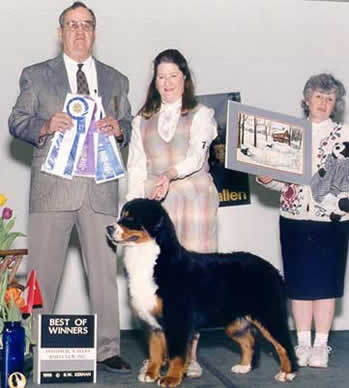 CH Sajan's Dusty Rose

She won Best of Winners at the first Potomac Valley Bernese Mountain Dog Club Specialty at 19 months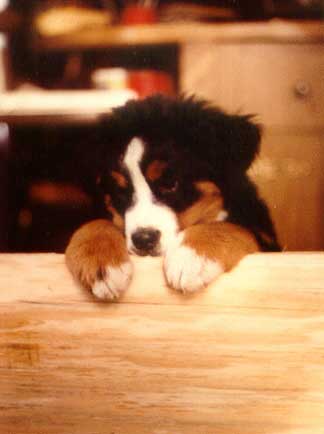 This is one of my favorite photos. Amanda is 3 months old and looking over the side of the whelping box at new babies.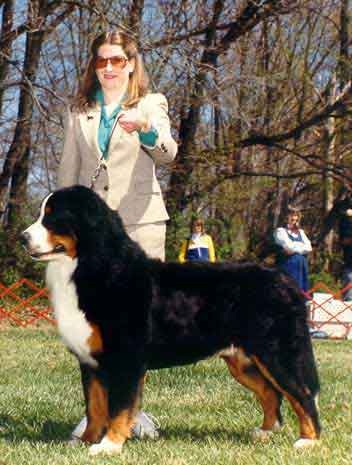 CH Sajan's Kobi

130 lbs in his prime, he took his first major win (4 pts) at 7 mos at his first show. Now that's one gangly puppy pic!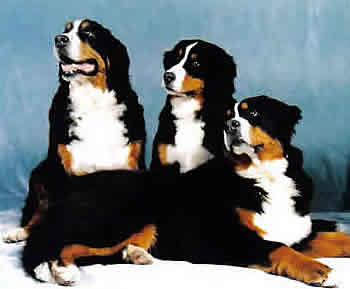 Sajan Girls
Vicka at ~11 or 12 and Sybil with Wista in the front at 5 mos.